Terrence Jones, NBA Player, Arrested For Allegedly
Stomping On Homeless Man's Leg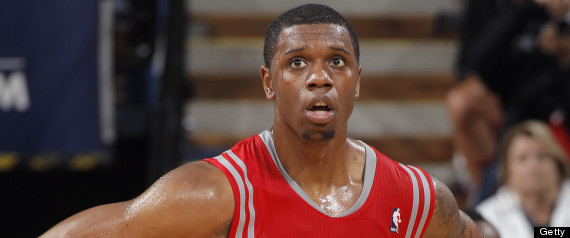 Houston Rockets forward Terrence Jones was arrested this week after he allegedly attacked a homeless man.
The Oregonian reports that the 21-year-old Houston Rockets forward was taken into custody in Portland, Ore., early Wednesday after he was allegedly spotted by police stomping on a homeless man's leg.
The 46-year-old victim had a "minor leg injury," according to KATU.com. He reportedly did not need medical attention right away.
Jones, who was arrested and charged with harassment, was released on his own recognizance Wednesday, according to a Multnomah county public record of his arrest. The Portland native is expected in court next week, KATU.com reports.